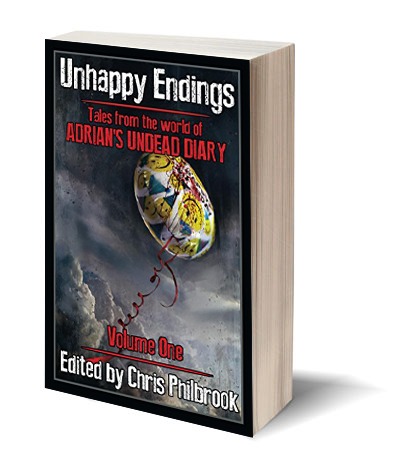 A chilling and expansive anthology of stories set in the world of Adrian Ring.
About the Book
The apocalypse has ended for Adrian Ring, and the rebuilding of the world has begun. But have all the stories of the old world's death been told?
Elsewhere on earth, there is a plane filled with innocents, and a criminal could wipe it from the skies with a tide of undeath.
A young man in Manhattan is going mad with hunger and fear.
A veterinarian races to save her animal patients, and their owners, one by one. A drunk lunatic is driven to self-destruction, craving the undead horde and the absolution they will give him.
And finally, what of the long awaited conclusion to Eddie Smith's tale, as his convoy heads north toward Adrian at Bastion?
Set in the world of Chris Philbrook's bestselling zombie epic Adrian's Undead Diary, Unhappy Endings tells these darkest of stories and many more. With stories by: Chris Philbrook Alan MacRaffen Joe Tremblay J.C. Fiske And more…
Other Books in "Tales From the World of Adrian's Undead Diary"