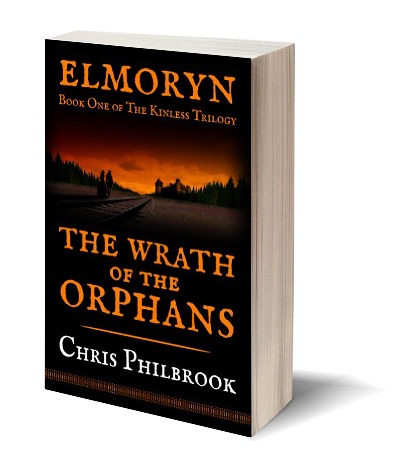 On Elmoryn, when you die... everyone you know and love are in danger. What could happen to Malwynn and Umaryn when their entire town is wiped off the face of the planet in the opening days of war.
About the Book
What do you do when everything you've ever known is ripped away from you, leaving nothing but ashes, and charred memories behind?
You get angry. So very angry.
Malwynn and his twin sister Umaryn live in a small town in northern Varrland. In idyllic New Picknell nearly nothing happens, and when their day-to-day routine is interrupted by a savage skirmish between an invading patrol of the undead from The Amaranth Empire and a defending force of knights from Varrland, their world begins to come undone. With international war looming on the horizon New Picknell becomes the center of quite unwanted attention, and the twins have their world shattered.
With nothing left to lose, they set out on a mission of vengeance that will take them to places they'd never dreamed of visiting, discovering mystical powers in The Way that will change their lives forever, and revealing dark knowledge best left undiscovered.
The Wrath of the Orphans and the world of Elmoryn are filled with elements of dark horror, steam punk, and sorcery. It is an ancient world, filled with heroes of immeasurable valor, and ancient secrets that tear at the past, threatening to be known again.
Other Books in "Elmoryn: The Kinless Trilogy"