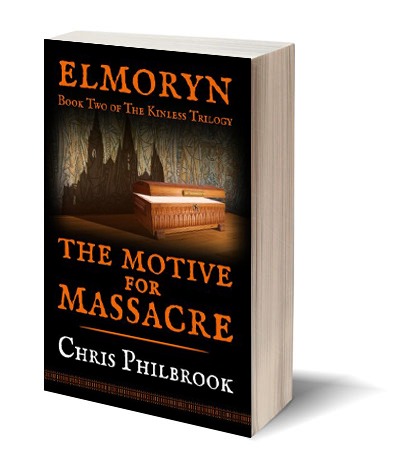 The Empire may have swung the sword that decapitated the twin' family, but that hand moved at the behest of someone in Daris, the capital of Varrland.
About the Book
Malwynn and his twin sister Umaryn experienced true horror when their hometown of New Picknell was razed to the ground in the first act of war by a necromancer from The Amaranth Empire. They took their thirst for vengeance north across the border, and after killing both the innocent and the guilty alike, they discovered a horrible truth; the Empire did not order the strike.
The necromancer was paid.
Book two in The Kinless Trilogy follows the Everwalk twins to the capital city of Varrland as they attempt to follow the clues they wrung from the corpse of Omniri Decadra. The looming war between Varrland and the Empire races them as they attempt to find out who wanted their family and the entire town destroyed, and why. The Church, the Guild, and the government all seem to have a stake in what the twins do, and it becomes very hard to tell who, if anyone is on their side.
Sometimes the truth is far, far worse than a lie, and your friends are more a threat than your enemies. But will that stop the twins from falling in love when they are most vulnerable?
Join Malwynn and Umaryn as they attempt to right the wrongs they've suffered once again, no matter the cost.
The Motive for Massacre is the second book in Elmoryn's inaugural book series, The Kinless Trilogy.
Other Books in "Elmoryn: The Kinless Trilogy"