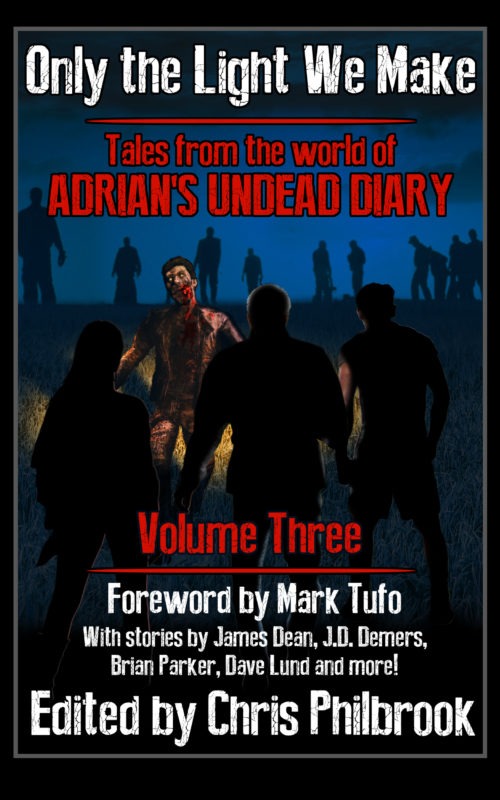 The second third installment in the Tales series, expanding the world of Adrian Ring further than ever before.
About the Book
Since 2010, the world of Adrian Ring has grown, enveloping hundreds of thousands of readers, and creating a cast of characters that are both beloved, and reviled. Time for more. Only the Light We Make is the second anthology set in Adrian's world, and brings in new voices of some of the genre's most talented authors. From 'that day' to The White Room, from one minute of hell to ten months of survival, these new glimpses into the world of AUD through the eyes and words of new writers is guaranteed to entertain. With stories by: Chris Philbrook James Dean Jay Wilburn J.D. Demers C.A. Hoaks Shannon Walters Brian Parker Dave Lund and many more…
Other Books in "Tales From the World of Adrian's Undead Diary"