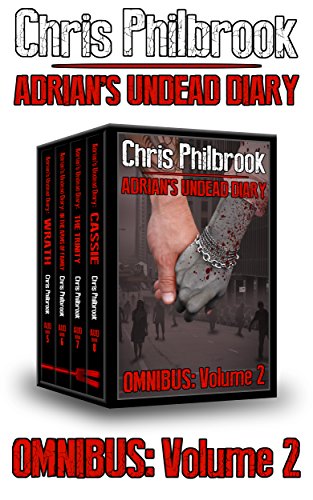 If you got the first deal, you might as well get the second...
About the Book
Book Five: Wrath
Good and evil play their game to determine whether humanity gets a second chance, and their pawns are the living and the dead.
Book Six: In the Arms of Family
Adrian Ring and evil don't get along. When he can't be corrupted, turned, or forced to give up, evil targets those around him, including the family he had thought was dead.
Book Seven: The Trinity
A full year of blood and tears has passed for Adrian Ring. As the dead remain hateful, the living are more desperate than ever: winter approaches and supplies are dwindling. Meanwhile, the conflict with the monsters at the Factory is reaching a boiling point.
Book Eight: Cassie
One last test.
One last quest.
Adrian and the men and women who love him head deep into the city in search of the one thing that may save Adrian's soul, and the entire world.
Other Books in "Adrian's Undead Diary"