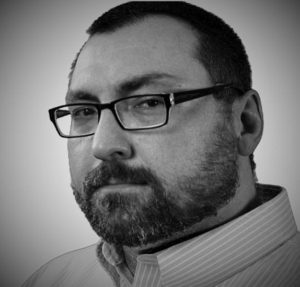 Chris Philbrook is the creator and author of Adrian's Undead Diary, The Reemergence, and the fantasy world of Elmoryn. Chris has several years of experience working in game development and editing as well as writing fiction for several major game design companies. He has a business degree as well as a psychology degree.
AUD is a pet project of his that he started because he was bored at work, and always wanted to write stories about zombies. His brother from another mother Joseph Tremblay encouraged him to write it, so Chris did.
Chris has authored eight novels in the horror/post-apocalyptic series Adrian's Undead Diary, as well as two urban fantasy novels in The Reemergence series, and three dark fantasy novels in The Kinless Trilogy. His first science fiction novel; Colony Lost is due out soon. He has also edited two anthologies, and has had numerous short stories published in the horror world.
Chris calls the wonderful state of New Hampshire his home. He is an avid reader, writer, role player, miniatures game player, video game player, husband, and father to a little girl.
To get all the news you can get, subscribe to his email newsletter, or reach out directly to him at chris (put the 'at' thingie here) thechrisphilbrook (put a dot thingie here) com.
To inquire about licensing or rights related to Chris' works, please contact his literary agent Andrew Zack at The Zack Company.