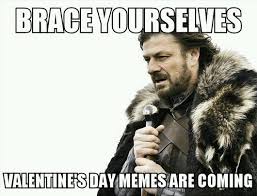 It's the season of love, and good reason for Hallmark to sell more cards. I'm not sure Saint Valentine would get behind a company mass producing kitschy cards for people, but hey, we all could use a reason to be more romantic.
Love is the fuel that fills our emotional gas tanks.
Speaking of filled gas tanks, I know a lot of you need books to read, and while I'm in the post production of two novels and a short story collection plus writing another, I figured February would be a good time to give you all some free eBooks.
Starting February 13th and running through February 17th, I'm giving away multiple eBooks through Amazon's US storefront. Feel free to pick them up for free yourself, gift them to friends, family and strangers, or just let folks know about what's free. Remember too, if you have the eBook, the Audible version is vastly discounted, so in a way, this is like a sale on the audio versions too.
Below are links to the free titles.
Adrian's Undead Diary #1:  Dark Recollections  https://www.amazon.com/dp/B00G76PKTC
The Kinless Trilogy #1: The Wrath of the Orphans  https://www.amazon.com/dp/B00F8YH6QE
The Reemergence #1: Tesser: A Dragon Among Us https://www.amazon.com/dp/B00JP5CNN8
At Least He's Not on Fire, my collection of the above three book's opening chapters, plus a few short stories. This one is always free, but hey, when you're telling people about free stuff, tell them about all of it. https://www.amazon.com/dp/B00JSGEKIK
and Alan MacRaffen's Elmoryn novella: The Doom of Eldrid Cole  https://www.amazon.com/dp/B00SIGBRIC
I hope some folks can grab a few of these for free to try out something new.
Happy Valentine's Day everyone!